Why Become a Season Subscriber?
Enjoy priority seating and savings over regular ticket prices/fees. Get the BEST seats at the BEST price with a season ticket package.
Being a subscriber has its perks! View below to decide which performance and package works best for you.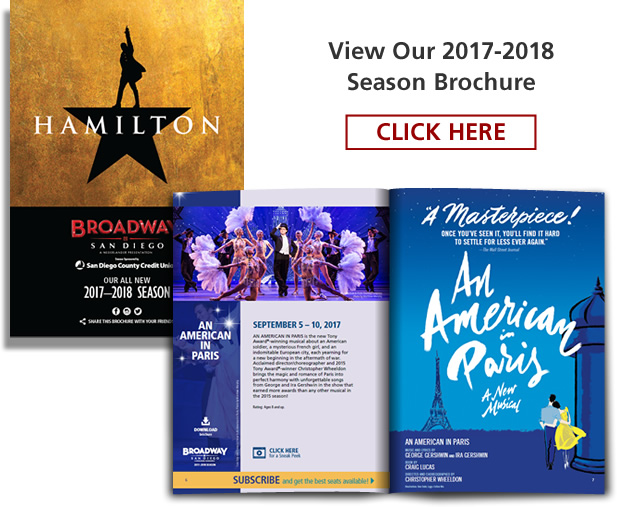 Season Subscriber Benefits
The ultimate in convenience - see your shows with guaranteed same day of the week for every show!
Enjoy the assurance that you have YOUR tickets now and avoid settling for lesser seat locations or paying higher prices later.
Exchange privileges within the same show, and can be done in person, over the phone, and now online! Find out more.
Advance purchase
opportunities for additional
shows*
*Available for most shows
"Actor Chatback" Wednesday Night*
— Join us for a post-performance audience Question-and-Answer session with cast
members.
*Available for most shows
Friday Night "Broadway Insider"*
— Enjoy an informal pre-show 30-minute in-depth look into the evening's production. For more information,
click here
.
*Available for most shows