Our Vision
We believe that live entertainment and theatrical experiences not only shape a community but help build a rich and diverse culture of understanding and acceptance.
Our Mission
Broadway San Diego's mission is to support and cultivate the growing Arts community by encouraging and stimulating our audiences through Arts engagement and education.
Our Values
Performing Arts have a way of uniting people unlike any other platform. We are committed to delivering quality presentations, with excellent customer service. We strive to develop diverse opportunities for experienced and emerging audiences, and we will seek to inspire topics of inclusion, equality and integrity through shared experiences.
Nederlander Diversity, Equity, and Inclusion Employee Commitment:
The Nederlander Organization and Broadway San Diego is committed to a workplace where everyone is free from bias, prejudice, discrimination, and harassment. The organization strives to ensure a welcoming work environment where everyone belongs and is valued, encouraged & respected for their unique contributions. We are focused on building a culture that acknowledges and values Diversity, Equity, and Inclusion.
Nederlander Diversity, Equity, and Inclusion Mission Statement:
The Nederlander Organization and Broadway San Diego support and champion the advancement of BIPOC artists, creative teams, audiences, and our employees. We are committed to a safe and inclusive space that reflects our community's vibrant diversity and where everyone is welcomed.
The History of Broadway San Diego
Broadway/San Diego – A Nederlander Presentation is part of the nationally recognized Nederlander Producing Company of America – one of the country's largest and most experienced operators of live theater.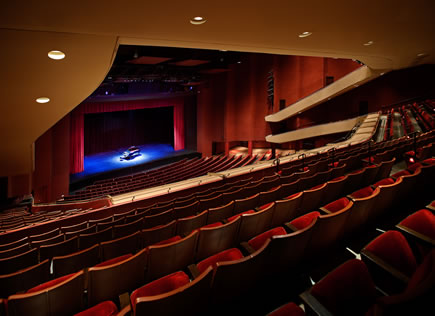 Broadway/San Diego made its original debut as the "San Diego Playgoers" in 1976, after presenting Equus at the Spreckels Theatre in Downtown San Diego. For several years, San Diego Playgoers presented shows at the Fox Theatre (now Copley Symphony Hall) and the Spreckels, before establishing a permanent home at the San Diego Civic Theatre in 1986, with occasional presentations at the other venues including the Historic Balboa Theatre
In 2001, San Diego Playgoers celebrated 25 years of presenting the Best of Broadway by becoming Broadway/San Diego, and announced its largest season to date.
Now celebrating 40+ years, Broadway/San Diego has presented over 375 shows and events, including the record-setting blockbusters The Phantom of the Opera, Miss Saigon, The Producers, Les Misérables, Disney's The Lion King, The Book of Mormon and Wicked.
About Nederlander Theatres
Founded by David T. Nederlander in 1912, the Nederlander Organization is currently in its 4th generation of theatre development, ownership, management and production under the guidance of James L. Nederlander.
The Nederlander family owns, operates and presents in theaters across the globe and is responsible for producing, co-producing, booking and investing in some of the world's most successful musicals, revivals and touring productions. Below is the list of Nederlander Theatres:
For more information about Nederlander, visit: www.Nederlander.com