About the Broadway San Diego Broadway Insider
The Broadway San Diego Broadway Insider is a unique opportunity to enhance your audience experience with insights about the show you are about to see! Our host has found facts and trivia to share with you in the east side of the Mezzanine lobby before the house opens for general seating. Hosted by Ryan Scrimger, your pre-show chat includes revealing making-of tidbits about this show, secrets from backstage with the actors you will be watching, and surprising connections between the show's history and today's current popular topics. Your tickets just got a whole new value added with our San Diego Insider – just come to the theatre one hour before the show's start time to get special access that sets up your night at the theatre for a more enriched experience.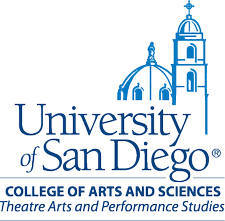 A Little About Ryan Scrimger
Ryan Scrimger's MFA is in Musical Theatre from San Diego State University. She is an educator, theatre professional, and private consultant. Ryan is currently on the faculty of University of San Diego's Theatre Arts and Performance Studies and Music departments. She has been the voice and dialect coach for the La Jolla Playhouse and the Old Globe Theatres. Ryan specializes in acting, musical theatre, career development, and voice and speech. A lifelong career in theatre as a performer, director and academician, Ryan loves finding new ways to share the magic of this art form. Ryan is a respondent for the Kennedy Center American College Theatre Festival (KCACTF). Ryan also hosts the "San Diego Insider" pre-show talks at the San Diego Civic Theatre for the National tour season of Broadway San Diego.