How to access your mobile tickets on an iPhone:
(Images below show a sample of Mobile Entry on an iPhone.)
STEP 1: Log into your MY ACCOUNT at am.ticketmaster.com/bsd
STEP 2: Enter your e-mail address and your password and Tap SIGN IN
If you don't know your password tap Forgot Password.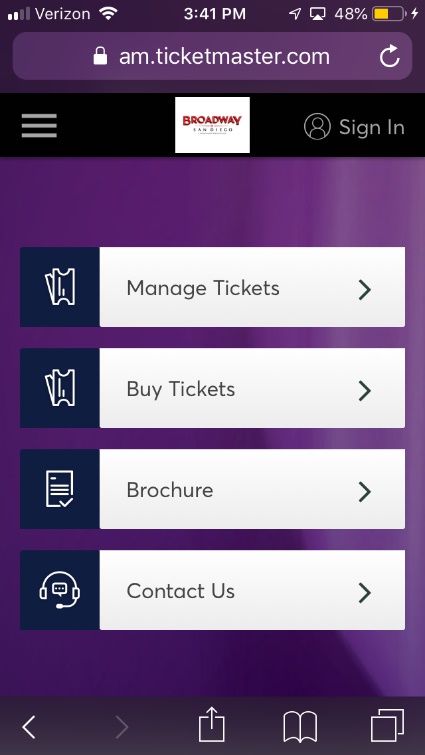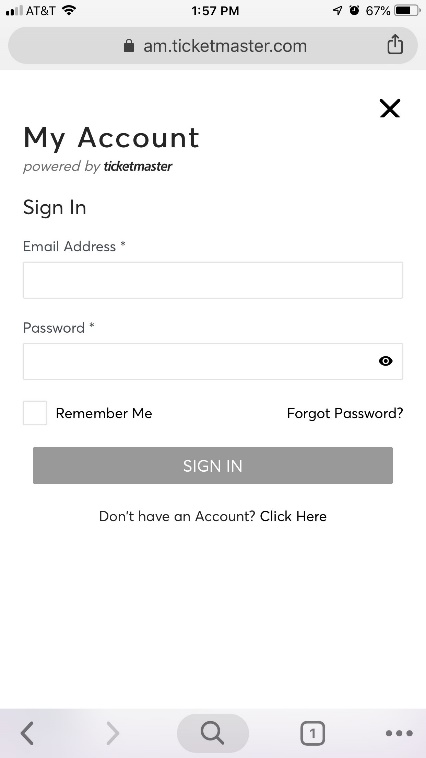 STEP 3: You will see the next 4 events on your account. Select the event you wish to view. Your ticket(s) for that event will be listed.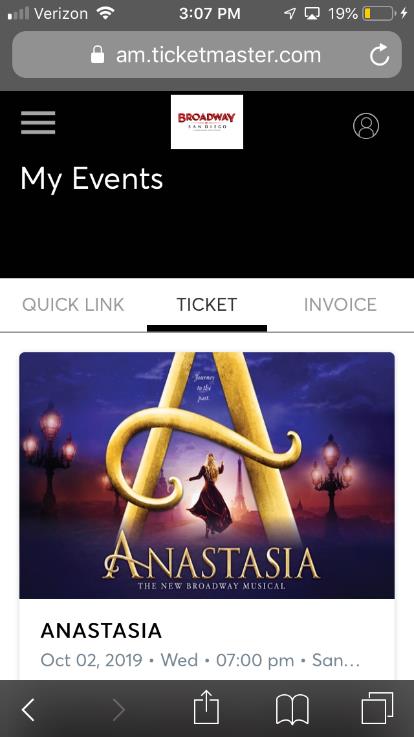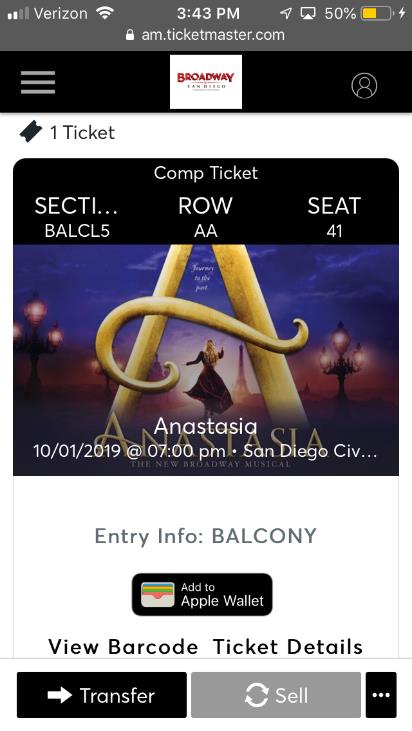 STEP 4: To view your ticket, tap on View Barcode. You can have this QR code scanned directly from your phone at the theater. You can also add these tickets to your APPLE WALLET
Note: Do not click Send unless you are forwarding your tickets to friends and family.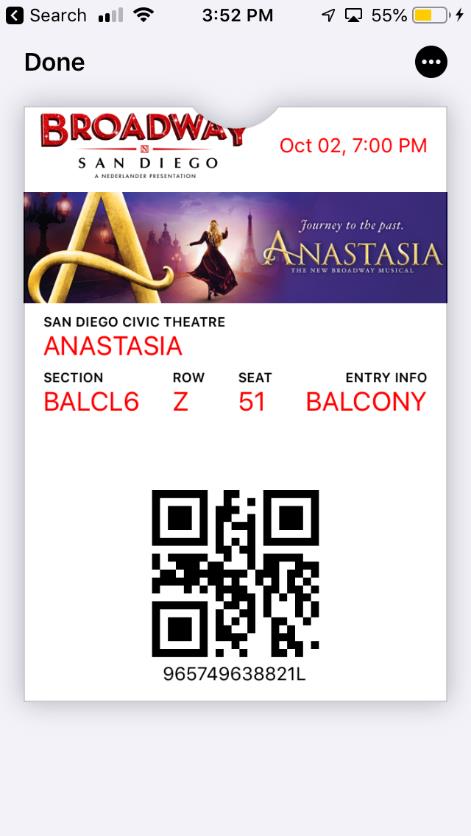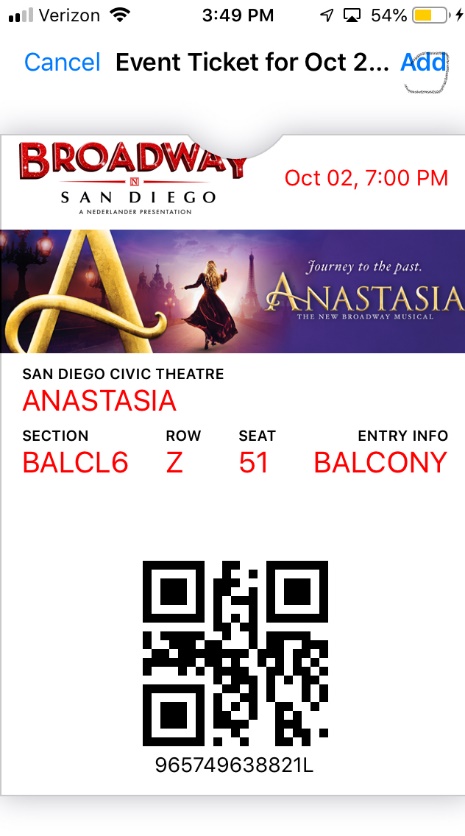 STEP 5: To view additional tickets; swipe left to allow the usher to scan each ticket upon entry