Civic Theatre Parking
Parking downtown during an event can be challenging.
We suggest you arrive early to avoid any delay.
Enjoy these perks:
SAVE $2 per car per event by purchasing Online in advance!
(Parking charge is $10 at event time; $8 online in advance)
Garage conveniently located at corner of 4th and B Streets
One block walk to Civic Theatre
No traffic entering or exiting parking garage
ATM's available onsite
Easy access to the 5, 163 and 94 freeways
Security guards on site
Rates on Broadway/San Diego performance nights are
$10 at event time
$8 purchase in advance, ONLINE ONLY
WELLS FARGO PLAZA PARKING
@ 401 B Street, San Diego, CA 92101
(one block away from the Civic Theatre)

Parking downtown during an event can be challenging. We suggest you arrive early to avoid any delay.
Buy parking online in advance and save $2!
Restrictions:
Discount available for online advance purchase only. Online advance purchase available until 48 hours prior to event. Standard passenger car/truck only, vehicle cannot exceed parking space dimensions or exceed a height of 6 feet, 6 inches. Parking valid one hour prior to event for levels P2 and below and in unreserved spaces only. Not Valid prior to 6 pm Mon-Fri. No overnight parking or in and out privileges. Valid during Broadway/San Diego shows only.
PLEASE NOTE: Parking at Wells Fargo Plaza is available for Broadway San Diego Civic Theatre Events only.
If You Plan on Parking at WESTFIELD HORTON PLAZA MALL. Please Note: Neither the Balboa or Civic Theatres are affiliated with Westfield Horton Plaza shopping mall and do not qualify for parking validations if patrons choose to use their garage facilities. Patrons parking in the Westfield Horton Plaza garage are subject to validation ticket policies and/or standard hourly fees as set by Westfield Management.
Parking rates and other information subject to change.
---
Balboa Theatre Parking
Parking Ticket Validation Available for the Following Location:
Westfield Horton Plaza Garage – 4th Ave Entrance:
Enter Garage from 4th Ave just South of Balboa Theatre
Follow entrance lanes, then turn Right & continue to 3rd level to park
Horton Plaza Parking Tickets (issued from machines at entry) may be validated in the Balboa Theatre Lobby during your show.
Validated tickets, when presented to Booth Attendant at exit, will allow patrons to pay flat $10 rate (validation good for 6 hours of parking).
PLEASE NOTE: IF YOU DO NOT VALIDATE YOUR TICKET AT THE THEATRE…
Westfield Horton Plaza Parking is FREE for the first hour only.
After this time, the current rate charged at exit is $2.00 for every 15 minutes
(daily maximum charge = $48.00).

Westfield Horton Plaza Parking Garage rates are subject to change at any time.
For any additional Ace Parking Lot information, contact Ace Parking at: (619) 233-6624
Downtown Parking Meters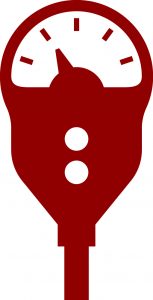 Street Parking Meters in the downtown area operate
10:00a – 8:00p Monday – Saturday
Please make sure to check posted meter times if utilizing on-street parking when attending an event at our Theatres.