Download Puzzles, Games & More!
Test your Broadway San Diego Theatre Knowledge with these fun games below! Click the links below and print them out at home.
Make a 2020 Holiday Gem or Ornament!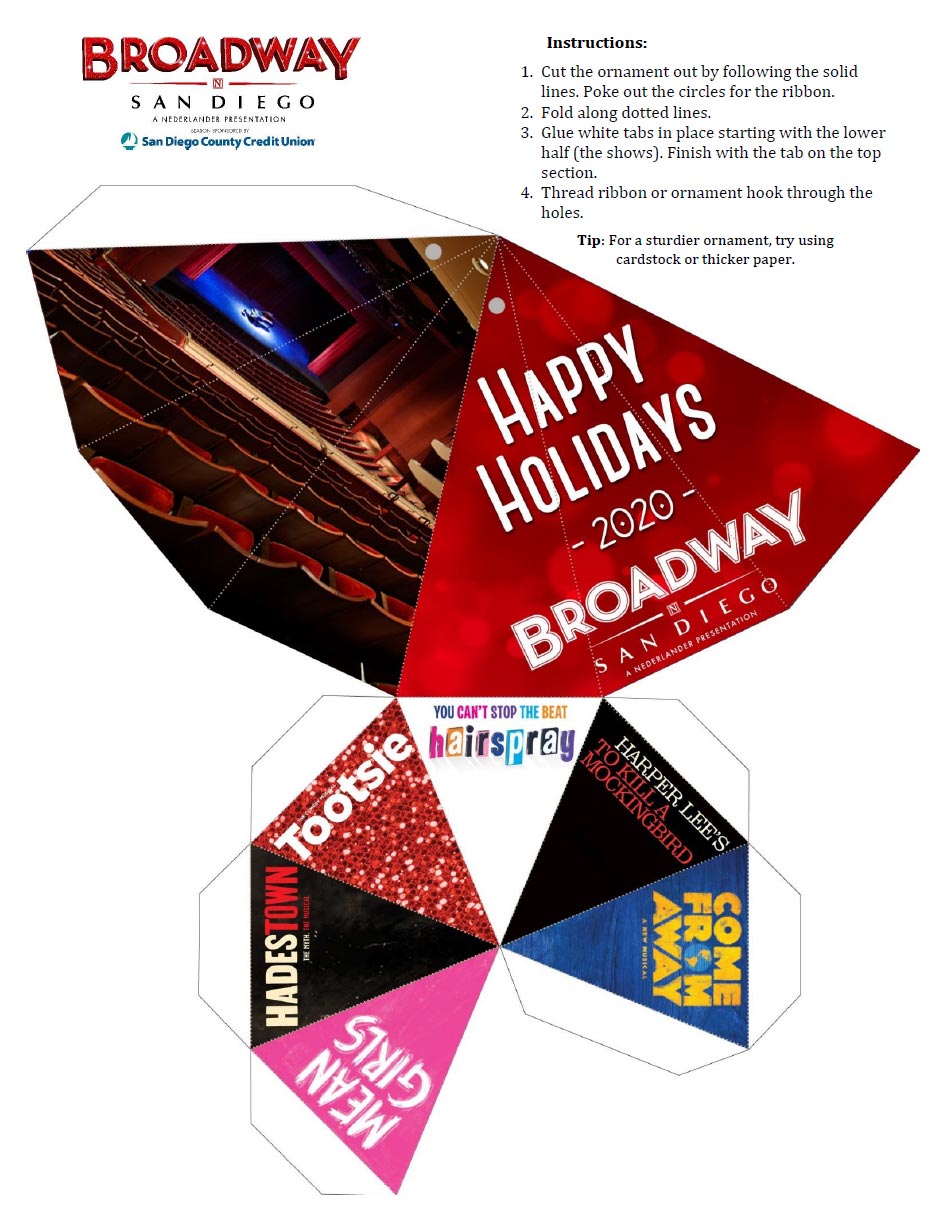 Broadway Theatre
Crossword Puzzle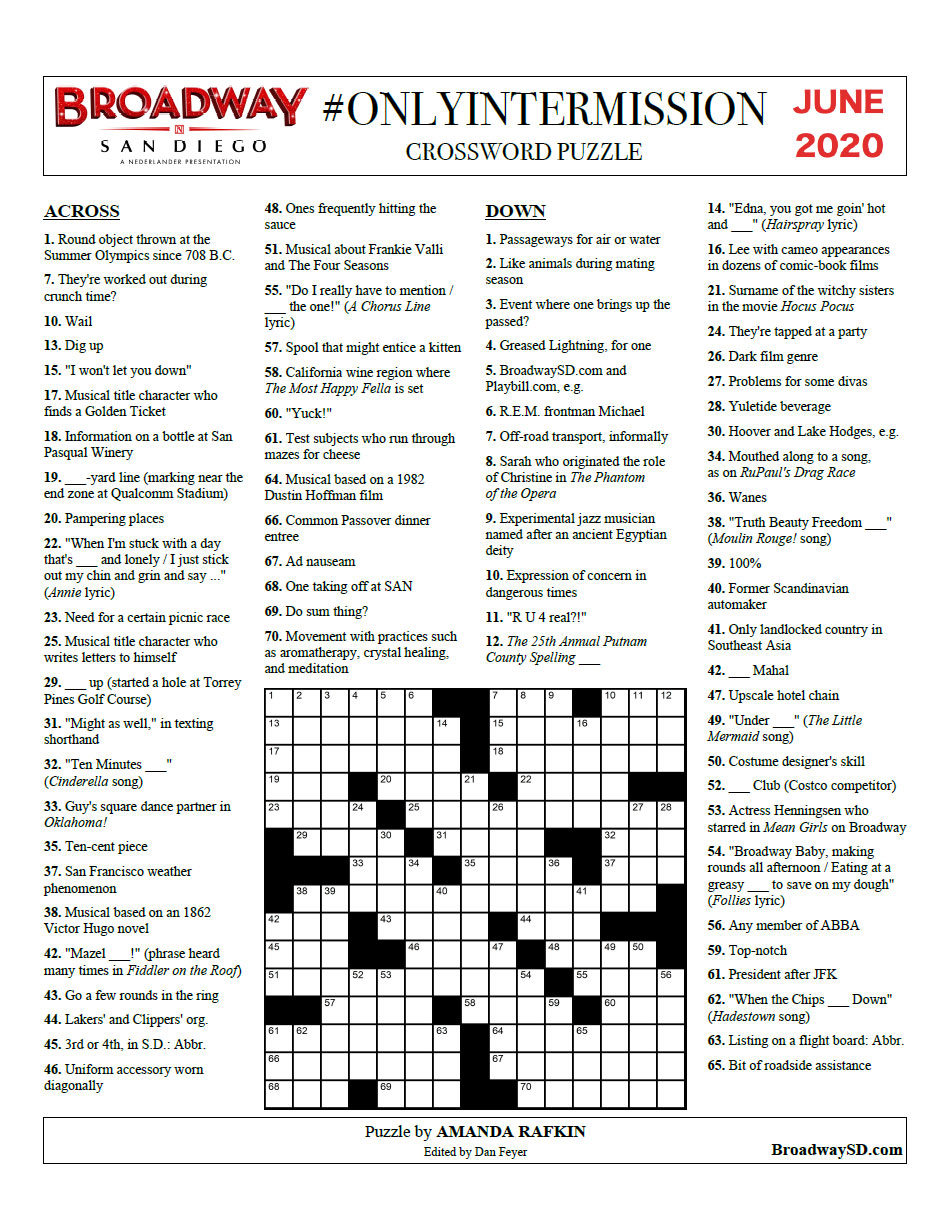 Broadway San Diego Bingo: "Which of these shows have you seen with us?