Need an extra ticket to the show? Want to see the show on more than one performance? As a season ticket holder, you can purchase additional tickets to our shows*.
STEP 1: Log in to your MY BROADWAY SAN DIEGO Account on your desktop computer.
STEP 2: Select BUY TICKETS (top of the page or a button on the homepage).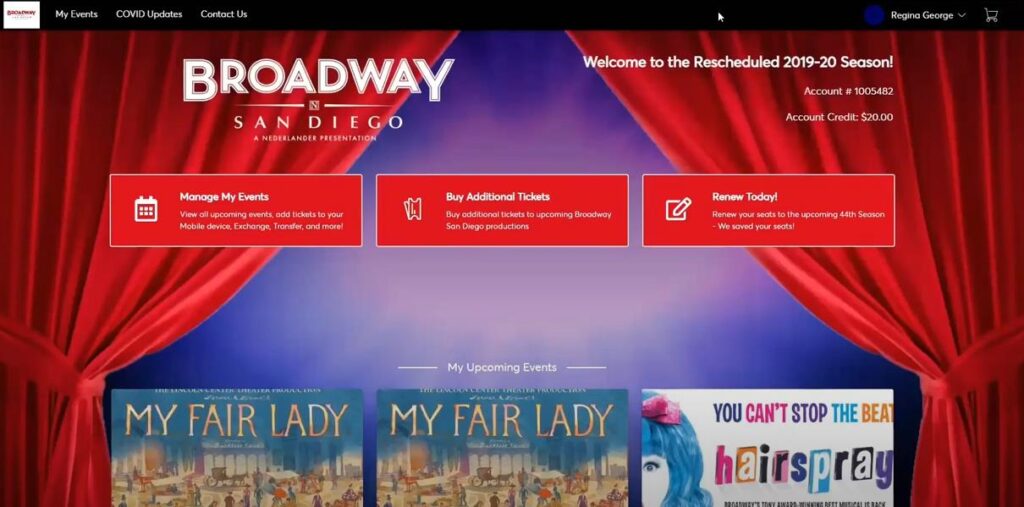 STEP 3: Choose the production you would like to purchase additional tickets to (All shows may not be available).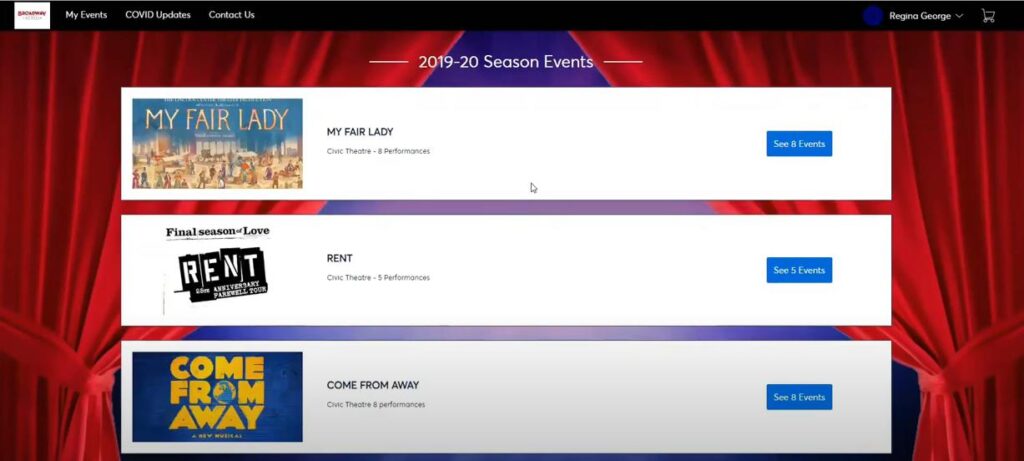 STEP 4: Choose the performance for which you would like to purchase tickets. Click Select.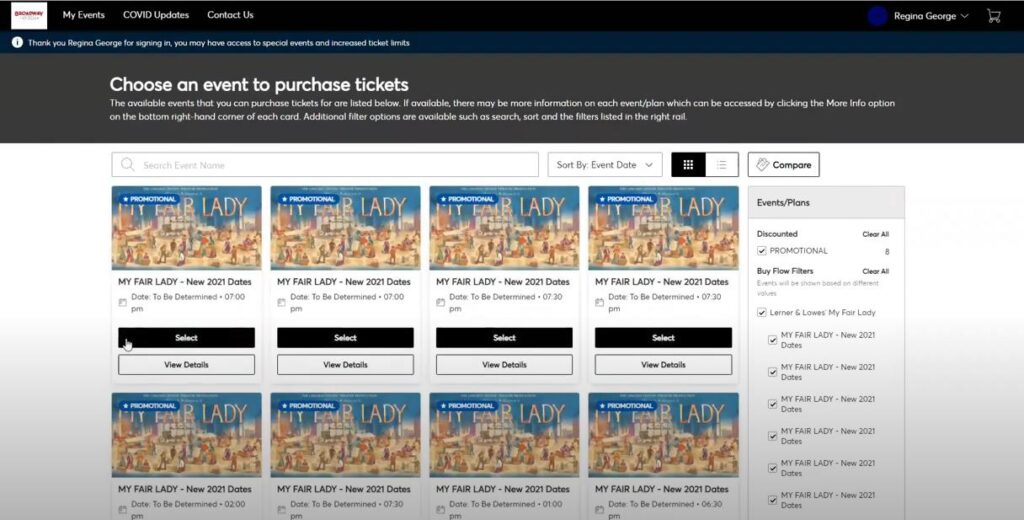 STEP 5: Choose the section of the theatre you would like and then choose your seat(s). You can toggle the quantity of seats, price range, and any accessible needs at the top.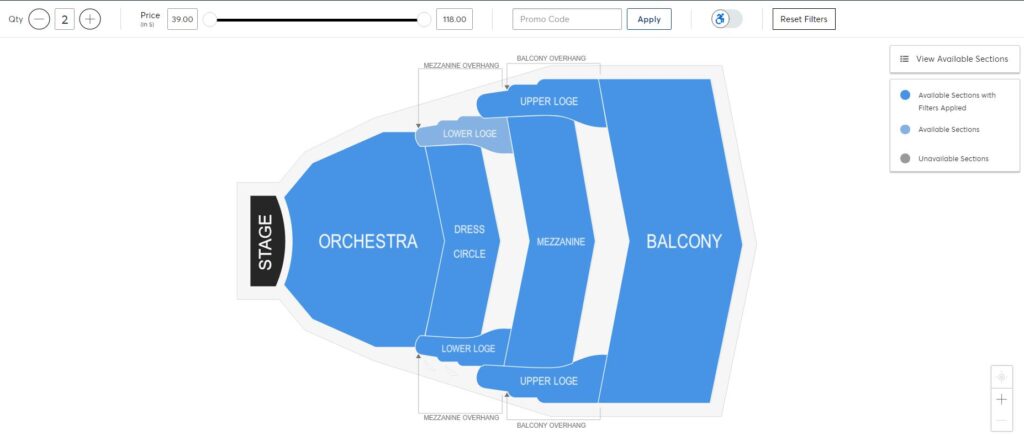 When choosing your seats, remember that all ages need a ticket for Broadway San Diego performances, regardless of age. Most shows we discourage anyone under the age of 6.
STEP 6: Choose your seats. Once selected, they will show up in your Cart. Click Continue.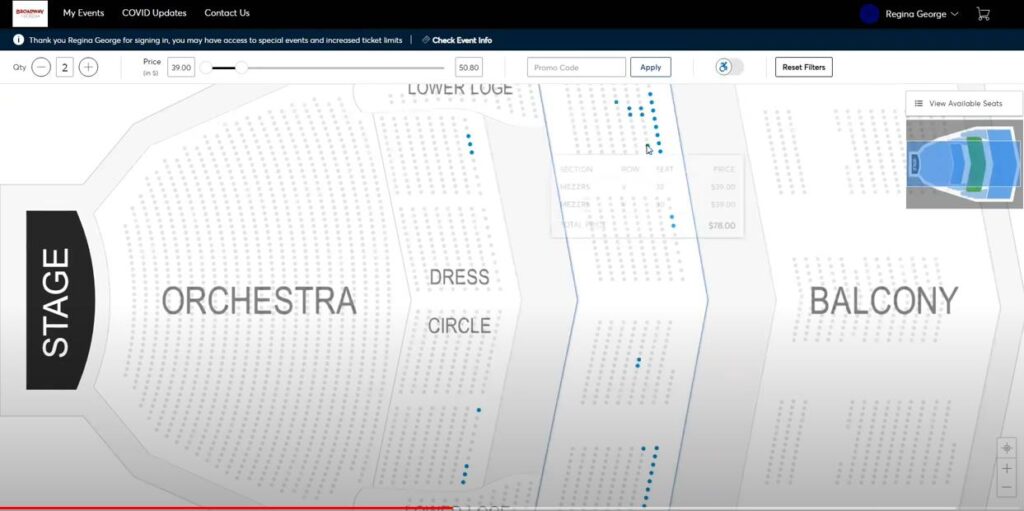 If you are purchasing more than one block of seats or events, you can access your cart anytime by clicking the shopping cart in the upper right corner of your screen.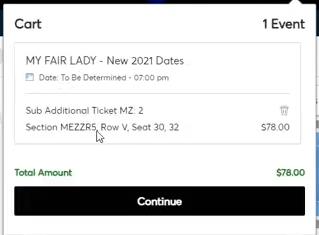 STEP 7: Review your tickets in your Shopping Cart. If you need to buy more tickets, click on Continue Shopping, otherwise click Checkout.

STEP 8: Choose your delivery method and click Continue.

STEP 9: Choose any Add-On events, if available (like parking):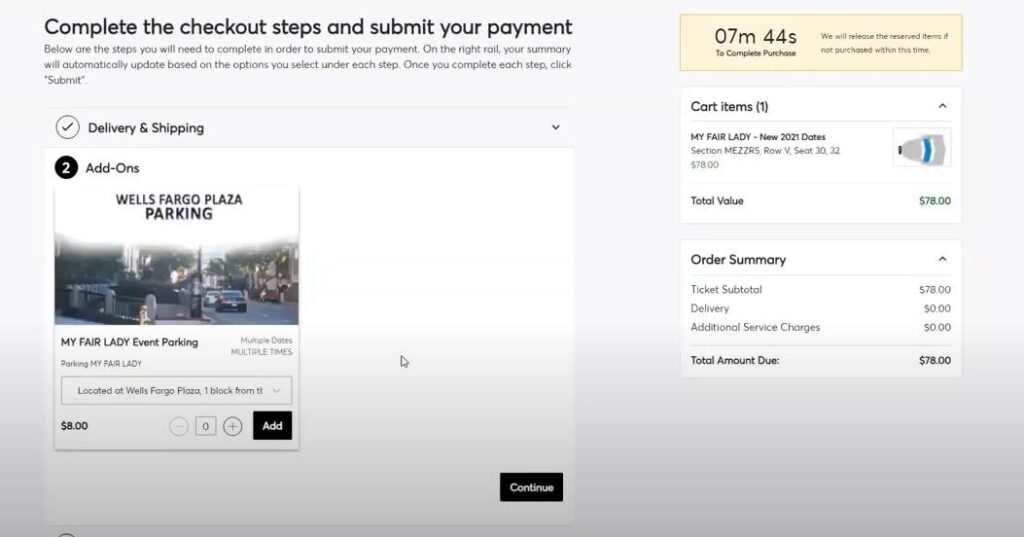 STEP 10: Enter your Method of Payment (and use any Account Credit, if available), review your order, and click Submit Your Order.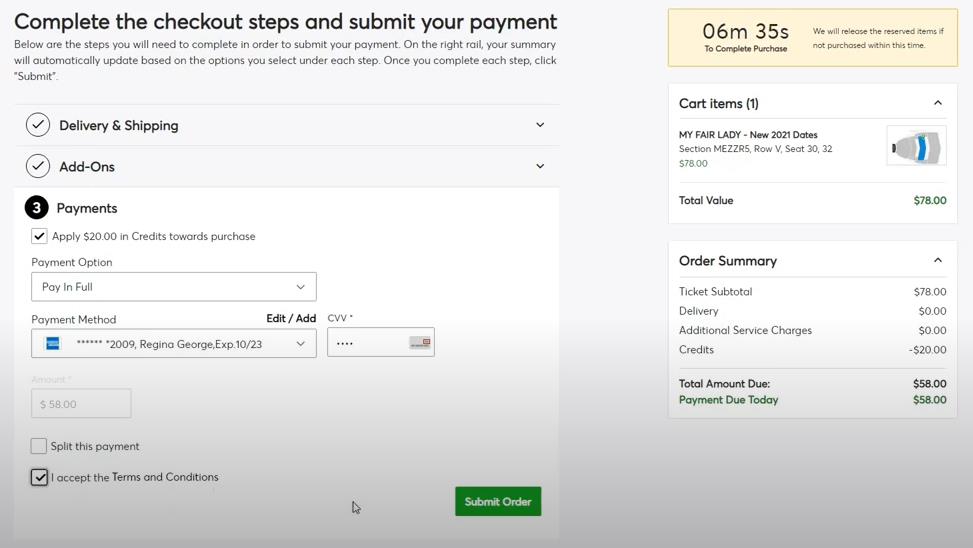 You will receive an email confirmation to the email you have on file.
*Most productions. Ticket limits are usually up to 8 additional tickets per performance, for up to 3 performances within a production. Anything above this may result in cancellation of tickets.