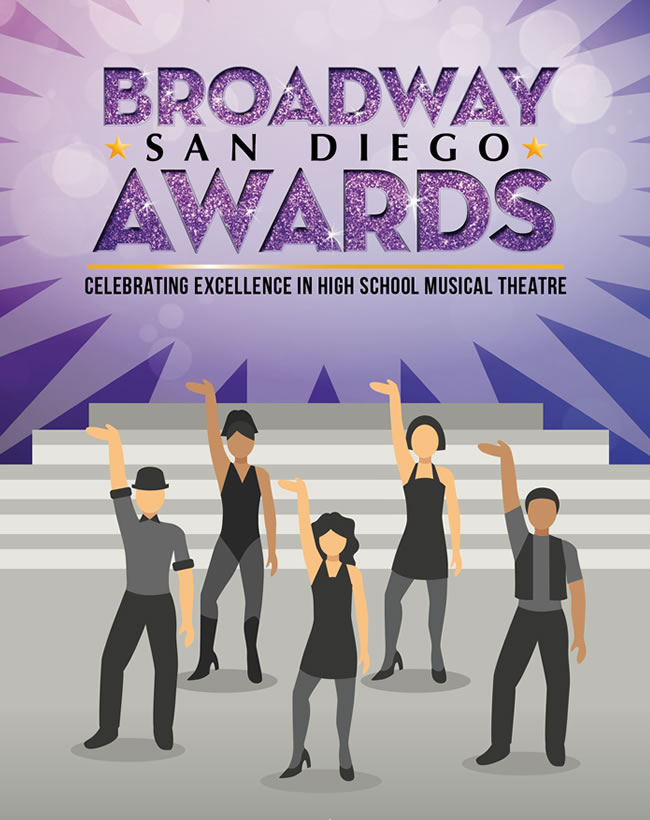 2020-2021 Season
Event Canceled
May 24 2020
COVID-19 UPDATE: 3/20/2020 – 8:00AM
The 2020 Broadway San Diego Awards are cancelled this year
Dear Teachers/ Directors:
Please continue reading for an important announcement from The Broadway League:
New York, NY – March 20, 2020 – The Broadway League has made the difficult decision to cancel the 2020 Jimmy Awards® due to the ongoing crisis with COVID-19. This decision was made out of respect for the health and safety of the many students, families, theatre professionals, and fans who attend and participate in this national program each year.
"We are heartbroken that so many of the 143,000 students who participate in high school musicals across the country will not have an opportunity to show off their hard work, and that 92 nominees won't be able to realize their Broadway dreams this year by performing live on a Broadway stage at the Jimmy Awards in New York City," said Charlotte St. Martin, President of the Broadway League. "Our priority is the health and safety of all. We look forward to next year when we can welcome nominees and fans back to the Big Apple and continue to celebrate the future of Broadway together at the 2021 Jimmy Awards."
What does this mean for the 2020 Broadway San Diego Awards?
Here in San Diego we have also felt the impact and we want to assure you that we are thinking of you and your students during this unprecedented time. Out of the concern for the health and well-being of the students, artists, adjudicators and staff, we have made the difficult decision to cancel the 2020 Broadway San Diego Awards. Your entry fees will be automatically refunded in the next 30 days.
We hope you stay safe and well, and we look forward to celebrating the 2021 Broadway San Diego Awards with you.
Thank you for your patience and understanding,
Broadway San Diego
Should you have any questions please don't hesitate to email BSDA program manager, Sarah Jordan, at sjordan@broadwaysd.com.